KEYNOTE SPEAKERS




Rashad Abdel-Khalik - University of Illinois at Urbana-Champaign, USA

Short Bio:

Rashad Abdel-khalik is a professor of accountancy and the Director of the V. K Zimmerman Center for International Education and Research in Accounting at the University of Illinois at Urbana-Champaign. He earned his undergraduate degree in commerce from Cairo University, an M.B.A. (Accounting) and an M.A. (Economics) from Indiana University-Bloomington, and a Ph.D. (Accountancy) from the University of Illinois at Urbana-Champaign. He taught at Illinois, Columbia University, Duke University, and the University of Florida before returning to the University of Illinois.

Professor Abdel-khalik has published articles in The Accounting Review, Journal of Accounting Research, Contemporary Research in Accounting, Decision Sciences, Organization Studies and the European Accounting Review and has authored and co-authored research studies published by the American Accounting Association and the Financial Accounting Standards Board. He is currently the Editor of the International Journal of Accounting and has served as the founding editor of Journal of Accounting Literature and editor of The Accounting Review, the quarterly research journal of the American Accounting Association. His research interests are in the areas of financial accounting and reporting.

---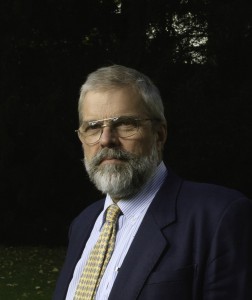 Paul H. Dembinski - University of Fribourg, Switzerland

Short Bio:

Born in Cracow in 1955, Paul H. Dembinski studied political science in Geneva and received his doctorate in economics in 1982. In 1979 he was appointed lecturer and assistant professor at the University of Geneva, and in 1991 he was appointed visiting professor at Switzerland's University of Fribourg, where he now occupies the chair of International Strategy and Competition on a half-time basis.

In 1989 he and his associate Alain Schoenenberger founded Eco'Diagnostic, a fully independent, interdisciplinary economic research institute that still operates today.

An expert on behalf of international organizations such as OECD and UNCTAD, he also conducts studies of Switzerland's economic fabric (at both cantonal and federal level). Since 1999 he has been co-editor of the journal Finance & the Common Good/Bien Commun.

Since 2005, following the launch of the Ethics and Finance – Robin Cosgrove Prize, he has co-chaired the two juries with Ms Carol Cosgrove-Sacks and Mr Domingo Sugranyes.

His working languages are English, French, German, Polish and Spanish.

---


Andrew Karolyi - Cornell University, USA

Short Bio:

Professor Karolyi is an internationally-known scholar in the area of investment management, with a specialization in the study of international financial markets. He has published extensively in journals in finance and economics, including the Journal of Finance, Journal of Financial Economics and Review of Financial Studies, and has published several books and monographs. His research has been covered extensively in print and electronic media, including The Wall Street Journal, Financial Times, The Economist, Time, New York Times, Washington Post, Forbes, BusinessWeek, and CNBC.

Karolyi currently serves as executive editor of the Review of Financial Studies, one of the top-tier journals in finance. He is and has also served as an associate editor for a variety of journals, including the Journal of Finance, Journal of Financial Economics, Journal of Empirical Finance, Journal of Banking and Finance, Review of Finance and the Pacific Basin Finance Journal. He is a recipient of the Fama/DFA Prize for Capital Markets and Asset Pricing (2005), the William F. Sharpe Award for Scholarship in Finance (2001), the Journal of Empirical Finance's Biennial Best Paper Prize (2006), the Fisher College of Business' Pace Setter Awards for Excellence in Research and Graduate Teaching and Johnson's Prize for Excellence in Research in 2010.

He joined Johnson in 2009, after teaching for 19 years at the Fisher College of Business of The Ohio State University. He leads various executive education programs in the U.S., Canada, Europe, and Asia, and is actively involved in consulting with corporations, banks, investment firms, stock exchanges, and law firms. He currently chairs the board of trustees and is past president of the Financial Management Association International and has served as a director of the American Finance Association.

Karolyi received his BA (Honors) in economics from McGill University in 1983 and worked at the Bank of Canada for several years in its research department. He subsequently earned his MBA and PhD degrees in finance at the Graduate School of Business of the University of Chicago.